Expert Fast Garage Door Repair Services near Monterey & Santa Cruz, CA
Aaron Overhead Doors provides a variety of garage door repair services near Santa Cruz and Monterey, CA areas. We offer prompt service and quality repair to get your garage door fixed quickly. We service and repair all types of garage doors, including but not limited to residential glass, wood, and steel garage doors. No matter if it is a garage door off track or a broken spring or opener, we can get there quickly and repair it correctly. Just give our team a call and we will be there to help fix your garage door!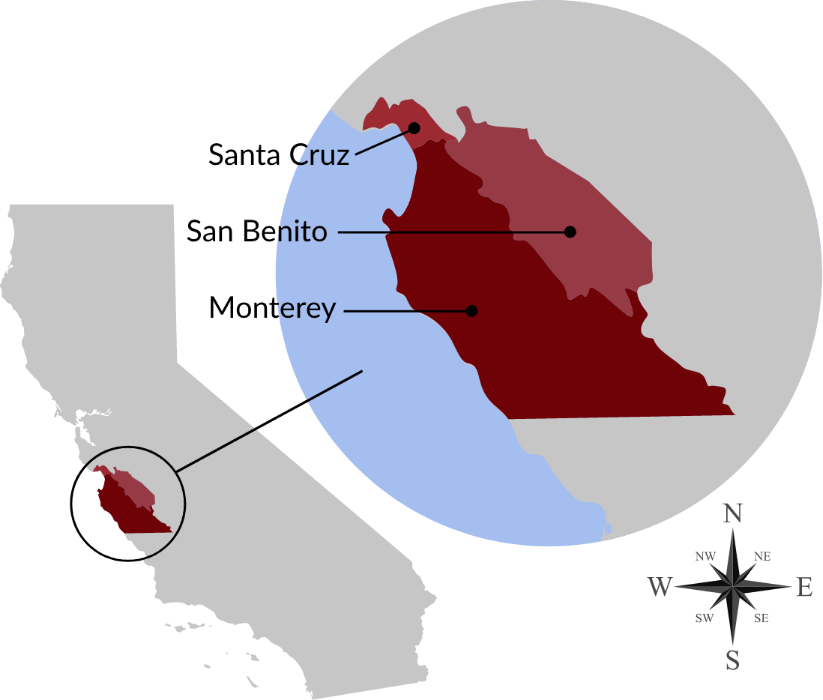 Our Garage Door Repair Services
We offer the following repairs to garage doors in Monterey, Santa Cruz and San Benito Counties.
A broken spring in a garage door is a major repair that can be spotted fairly easily. While in your garage with the door closed, you will be able to see a spring with a 3- to 5-inch break in it. You will also notice that when activating the opener, the door will not open. You might also hear a bang when it breaks.
Garage door torsion springs hold a lot of torque so please do not attempt to touch them. Keep clear and call us.
Garage door openers usually last 8+ years depending on the brand. We will service & fix your current garage door opener or provide you with options for a new garage door opener. We work on all garage door openers; however, in some cases, the cost of repair can be close to the cost of a new garage door opener. Either way, we can diagnose your opener and give you options and prices so you can make an informed decision.
When a garage door comes off its track, it's important to not try and use it but get it fixed right away. It could mean the difference between a repair and a full replacement! Connect with our team to learn more.
Do you have a section in your garage that is broken or dented? We can replace that section only and save on replacing the entire garage door.
We work on any problem that may come up with your door, including hinges or cables. Our team is happy to work with any brand of any year of garage door to fix it.
What's the best way to never have issues with your garage door? Garage door maintenance! Get on our schedule for this essential service today!
Garage Door Repair FAQs
How do you fix a garage door that won't open?
When you are stuck with a broken garage door that won't open, usually one of three things has happened:
Broken Spring – The torsion springs are a pair of tightly wound coils located above your door. The tension is what allows your door to open and close. When the spring is stretched or broken, your garage door cannot open.
Malfunctioning Opener – This could be a simple fix of changing the battery in your keypad or remote, or it could be something more involved, such as interference from another radio source blocking your signal.
Broken Cable – Lift cables work to hold the spring tension that counterbalances the weight of the door, making it difficult to lift the door. Over time the cable may become worn from use or deteriorate from moisture and snap.
Aaron Overhead Doors can help your garage door open and start functioning again. We offer repair services for all major brands of garage door openers with the expertise that comes with over 45 years in the business.
What do you do if your garage won't close?
If your garage door opens normally but will not close, chances are the photo eye mechanism is out of alignment.
At the bottom of the door, there are two tiny sensors that transmit an invisible beam between them to detect if anything is in the door's path.
If something triggers the beam, the door will not close for safety reasons.
When the photo eyes are dirty or misaligned it will cause the doors to stay open.
In most cases, the safety eyes will need to be moved or replaced, a quick and inexpensive fix.
At Aaron Overhead Doors we can diagnose your door quickly and offer you options.
How soon will Aaron Overhead Doors come out and repair my garage door?
Aaron Overhead Doors will typically come out and repair your garage door the same day you call. Our business has operated on timely excellent customer service for over 50 years.
Common Problems with Garage Doors
My Garage Won't Open
If your garage won't open, usually it's because of one of these 3 things:
Broken garage door spring
Garage door opener needs repair or to be replaced
Broken garage door cable
My Garage Won't Close
If your garage door won't close it's most likely the safety eyes. This can be a quick fix or a difficult fix. In some cases, the safety eyes need to be moved or replaced. Neither option is very expensive and typically a quick job.
Get Garage Door Repair Service near Santa Cruz & Monterey, CA
Also serving the Aptos, Capitola, Hollister and Soquel areas. Call us today at 831-219-8648 or connect with us online!