Security & Style With a Steel Garage Door Near Monterey, CA
Are you looking for a durable and stylish garage door for your home? Steel is one of the most popular choices for residential garages due to its strength, reliability and beauty. Whether you're replacing an old or damaged door or starting from scratch on a new garage construction project, steel garage doors from Aaron Overhead Doors will provide you with security and style without breaking your budget.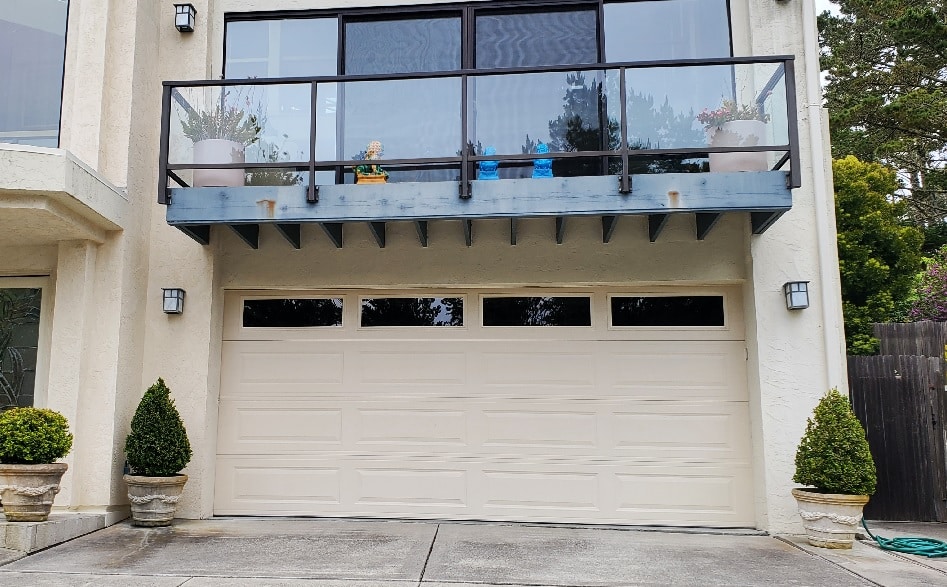 Why Choose A Steel Garage Door
There are a number of reasons why steel is such a popular choice for homeowners in our area, including:
Durability - Steel is strong and long-lasting, so you won't need to worry about replacing your door in the near future. A steel garage door will withstand extreme weather and severe wear and tear without deteriorating or rusting.
Style - Steel doors have a classic look that can fit any home's style or design. We offer a range of colors and features to suit your home's look.
Energy Efficient - Steel is an excellent insulator, which helps to keep your home's interior temperatures comfortable year-round. You'll also enjoy lower energy bills as the insulation keeps warm air from escaping and cool air from entering in the summer months.
Security - Steel garage doors offer enhanced security for your home, adding an extra layer of protection against intruders or burglars.
Schedule Your Free Estimate On A New Steel Garage Door
We are the leader in steel garage doors in the Santa Cruz and Monterey, CA areas. There is a big difference between manufacturers and how the doors are constructed and we are happy to walk you through your options. Through a quick conversation about your design preference and goals, we will guide you to the right steel garage door. After you choose a door, we then provide expert garage door installation services to get your door up and working quickly.
Call us today at 831-219-8648 to get started on your complimentary estimate on a new steel garage door!