How To Choose a New Overhead Garage Door near Monterey & Santa Cruz
Buying a new garage door for your home can be an exciting process. An overhead garage door provides a visual focal point for your home and updating your door can enhance your home's curb appeal. Aaron Overhead Door is happy to provide some information in the form of our garage door buying guide. We want to help you with your shopping to ensure you have the best experience with your garage door purchase.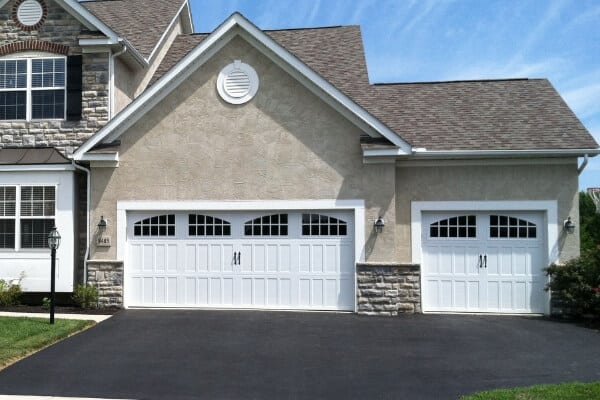 Material
When you're looking for a new overhead garage door, there are a few key features to consider. First, decide what material you would like your garage door to be made of. Common materials include steel, wood and glass. Steel doors are a popular choice because they are durable and come in many designer styles. Wood doors offer an attractive and classic look with their natural beauty. Glass doors are a modern option that can add more sunlight to your garage.
Color
Once you've chosen the material for your garage door, consider what color would best match your home. Is your house white? Choose a shade of gray or blue that will contrast nicely with the white exterior. Does your house have a reddish-brown hue? Opt for a dark brown or black door to match the facade of your house. You can also look into garage doors that are painted in two colors, allowing you to customize and personalize your choice even further.
Insulation
Finally, think about how much insulation you need in your garage door. If you will be using the space for a workshop or spending a significant amount of time in there, then consider investing in an insulated door that will help keep the temperature comfortable even on hot summer days.
The Best Choice In Garage Doors Is Aaron Overhead Doors
Family-owned and operated since 1968, Aaron Overhead Doors knows the garage door business and how to provide our customers with the service and attention you deserve. Avoid any unneeded frustrations or accidents by contacting us today for an estimate on your garage door project.
We hope your decision will be easier after reading our garage door buying guide. If you have any questions, don't hesitate to reach out to us at 831-219-8648 .