Garage Door Maintenance & Tune-Up Service near Monterey & Santa Cruz, CA
Neglecting your garage door can mean a much earlier retirement for the opener and parts than you originally thought. Because your garage doors are used so often on a daily basis, it's important to have a tune-up as often as possible, and it could easily save you money in garage door repairs and overhead door replacements down the line. Aaron Overhead Door is your local garage door tune-up company near Monterey & Santa Cruz CA. Connect with us today to schedule this essential service for your door!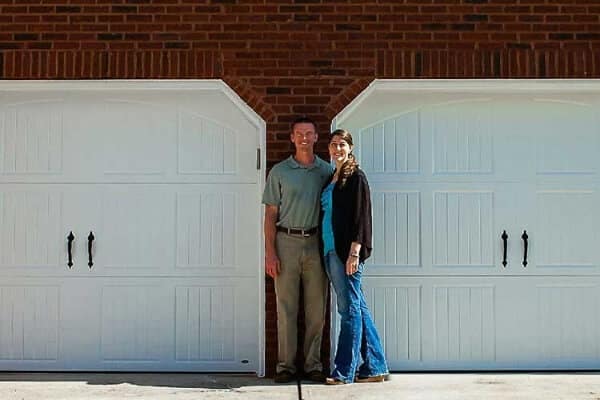 What Is Involved In Garage Door Maintenance
There are many factors one of our trained professionals would consider from a maintenance perspective, mainly focusing on looking for signs of wear and tear and remedying it when possible.
Here are some of the aspects of your garage door system that would get much-needed attention during a maintenance checkup:
Check the hardware on the track and the door.
Inspect the rolling wheel, making sure it isn't worn down.
Check the lift cable for wear.
Lubricate the chain or screw of your garage door opener.
Lubricate the spring in your garage door opener.
Check to make sure the weather seal is intact and functional.
Benefits of Garage Door Tune-Ups
Garage doors are a crucial part of any home. Not only do they provide security and privacy, but they also help to keep out the elements and improve energy efficiency. However, garage doors can be subject to a lot of wear and tear over time, and they may need occasional maintenance and sometimes repairs.
A garage door tune-up service is a great way to keep your garage doors in good working order. Our team of experienced technicians will inspect your garage doors and make any necessary repairs or adjustments. We also offer a variety of preventive maintenance services to help extend the life of your garage doors. Whether you need a one-time tune-up or ongoing maintenance, we can help keep your garage doors in top condition.
Schedule Your Tune-Up Service Today!
Maintaining your garage door system is absolutely necessary to make sure it's operating as it should be. Oftentimes, homeowners attempt to do such maintenance on their own, which can be very unsafe. The safest choice for you and your home would be to call one of our trained specialists who know the proper protocol to complete garage door tune-ups safely and effectively.
Don't neglect your garage door system. Give Aaron Overhead Doors a call today at 831-219-8648 to schedule a service!