Why Garage Door Tune Ups Are So Important
If you're looking for a new garage door, learn about what options you have as far as style goes with Aaron Overhead Doors in San Jose and Monterey, California.
Neglecting your garage door can mean a much earlier retirement for the opener than you originally thought. Because your garage doors are used so often on a daily basis, it's important to have a tune up as often as possible, and it could easily save you money in repairs and replacements down the line.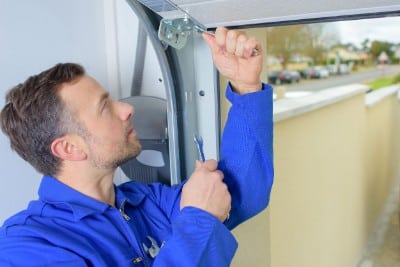 There are many factors one of our trained professionals would consider from a maintenance perspective, mainly focusing on looking for signs of wear and tear and remedying it when possible. Here are some of the aspects of your garage door system that would get much needed attention during a maintenance check up:
Checking the hardware on the track and the door.

Inspecting the rolling wheel, making sure it isn't worn down.

Checking the lift cable for wear.

Lubricating the chain or screw of your garage door opener.

Lubricate the spring in your garage door opener.

Check to make sure the weather seal is intact and functional.
These steps in maintaining your garage door system are absolutely necessary to make sure it's operating as it should be. Often times, homeowners attempt to do such maintenance on their own, which can be very unsafe. The safest choice for you and your home would be to call one of our trained specialists who know the proper protocol to complete garage door tune ups safely and effectively.
Don't neglect your garage door system. Give Aaron Overhead Doors a call today to schedule a service!