We Fix Your Broken Garage Door Panels In Monterey
Damaged or broken garage door panels can be unsightly, hazardous and leave your home less secure. When you need garage door replacement panels near Monterey and Santa Cruz, Aaron Overhead Doors gets to work fast and does the job right.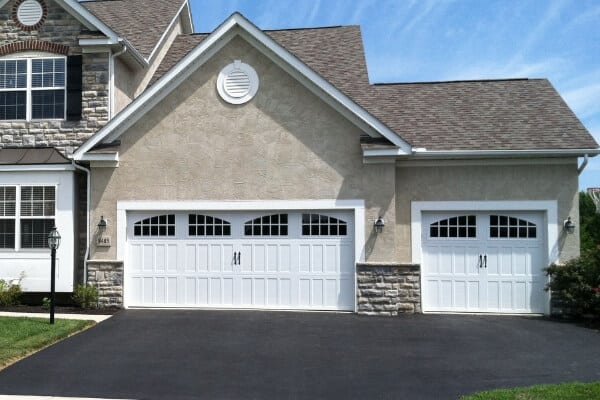 Signs It's Time to Replace Your Garage Door Panels
Sometimes it's not easy to tell when it's time to replace your garage door panel. Some signs to indicate you may need a panel replacement include:
Sizable Dents
If a dent is clearly visible on your garage door, you definitely require panel replacement. This will drastically improve your home's curb appeal!
Rotting Wood
If you have a wooden garage door, it may be more susceptible to wear and tear depending on the quality and exposure to the natural elements. If you notice signs of rotting, at the very least your garage door requires some sort of panel repair, if not replacement.
Metal Flaws
If you have a metal door, you might face some rusting as time goes on. You will need panel replacement if that's the case. Dents are quite common with metal garage doors, and while many attempt to remove such dents themselves, that can cause even more damage.
Garage Door Panel FAQs
Can you buy individual panels for a garage door?
Yes, it is possible to buy individual panels for a garage door. However, it is important to ensure that the new panels match the existing panels in terms of size, style, and color. Consulting with a garage door professional can help ensure that the replacement panels are a suitable match.
How much does it cost to replace 1 panel on a garage door?
On average, a single panel can cost anywhere from $100 to $700, with higher-end materials like wood and aluminum typically costing more than steel or vinyl in and around Monterey, CA. The cost can vary depending on the material, size, and style of the door. Additionally, the cost of installation and labor should also be factored into the overall cost. Consulting with a local garage door professional can provide a more accurate estimate based on the specific needs of the project.
Can dented garage door panels be repaired?
In some cases, dented garage door panels can be repaired, depending on the extent and location of the damage. Minor dents can often be smoothed out using specialized tools, while larger dents may require more extensive repairs or panel replacement. However, it is important to note that not all panels can be repaired, and in some cases, it may be more cost-effective to replace the entire door. 
Should I Repair or Replace My Garage Door Panel?
If the problem you're experiencing is limited to just a panel of your garage door, one of our technicians should be able to repair your garage door panel and not have to replace it.
If panel replacement is the best option for your garage door, the garage door panels that are available come in all different materials to fit whatever design you have. We offer stock, semi-custom and custom door panels.
Fix Or Replace Your Broken Panel Now With Our Expert Services