Garage Door Replacement Panels
A damaged garage door panel can be unsightly, hazardous and leave your home less secure. When you need garage door replacement panels in Monterey and San Jose, Aaron Overhead Doors gets to work fast and does the job right.
But sometimes it's not always easy to tell when it's time to replace that panel. Fortunately, there are signs you should consider. If you see any of these signals, make sure to give us a call as soon as possible.
We Fix Your Broken Garage Door Panels
Sizable Dents
There's nothing wrong with doing some home projects yourself, but you should leave this one to the professionals. If a dent is clearly visible on your garage door, you definitely require panel replacement.
Rotting Wood
If you have a wooden garage door, they are much more susceptible to wear and tear due to this material being exposed to the natural elements. If you're noticing signs of rotting, at the very least your garage door requires some sort of panel repair, if not replacement.
Metal Flaws
If you have a metal door, you might face some rusting as time goes on. You will need panel replacement if that's the case. Dents are quite common with aluminum, and while many attempt to remove such dents themselves, it can cause even more damage. With either situation, get the help of a professional from Aaron.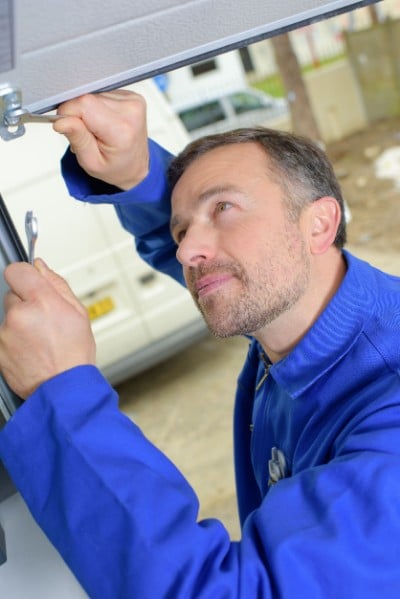 In any case, if the problem you're experiencing it limited to just a panel of your garage door, one of our technicians could even be able to repair it and not have to replace it.
If panel replacement is the best option for your garage door, the garage door panels that are available come in all different materials to fit whatever design you have. We offer stock, semi-custom and custom door panels. Prices vary depending on the material and style that is the right style for you and your home.
If you need more information on garage door panel repair or replacement, give Aaron Overhead Doors a call to speak with one of our qualified and professional technicians today!