Upgrade With Glass Garage Doors in Monterey & San Jose, CA
FAMILY OWNED & OPERATED SINCE 1968
Glass garage doors provide more customization choices than any other type of overhead garage door on the market. With so many possibilities, the cost might vary greatly. A basic model, 8-foot garage door with conventional glass, frame and track costs approximately $2,000 for the door alone. However, it is not uncommon to provide quotes for glass garage doors that exceed $10,000.
Here are some types of glass doors and typical costs:
Average price (tempered glass): $900-$4,500

Insulated glass: An additional $800-$2,300

Frosted Glass: An additional $200-$500

French-style garage doors: $1,500-$5,000

Carriage-style garage doors: $1,100-$3,900
Aaron Overhead Door installs glass garage doors in a wide range of styles. Give us a call to get a quote.
Whether or not a glass garage door is worth it to you depends on your vision for your home. One of the most significant advantages of glass garage doors is their ability to transform the ambience and enliven the area. This is achieved with a mix of garage door materials, position and, of course, vision. Styles, colors and glass are all essential aspects of the door's overall look and functionality.
If you're considering a glass garage door for your home, contact Aaron Overhead Door for a consultation. We can make your vision come to life.
No, glass garage doors are robust and durable due to their metal structure. The stiff frame is stronger than conventional door materials and firmly keeps the glass panels in place. This means that breakage is not typically an ongoing issue. 
Contact Aaron Overhead Door to learn more about how a glass garage door can improve the beauty and value of your home.
Modern
The designs available with glass overhead doors have become increasingly popular in the last few years. Glass doors offer a touch of modern and class to any home.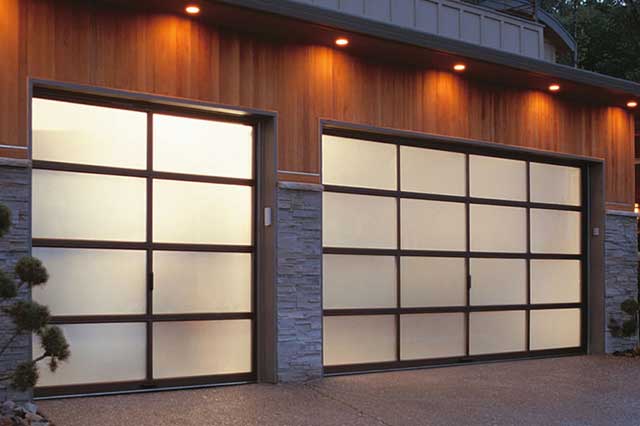 High End
Not only do we provide glass garage doors, but we offer glass overhead doors for inside your home as well! This is the perfect way to open up an indoor space!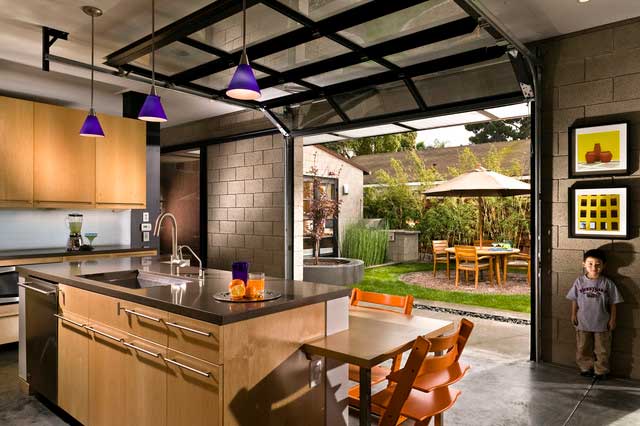 Practical
Glass allows natural light to stream into your garage. Take that gloomy look away from this essential part of your home.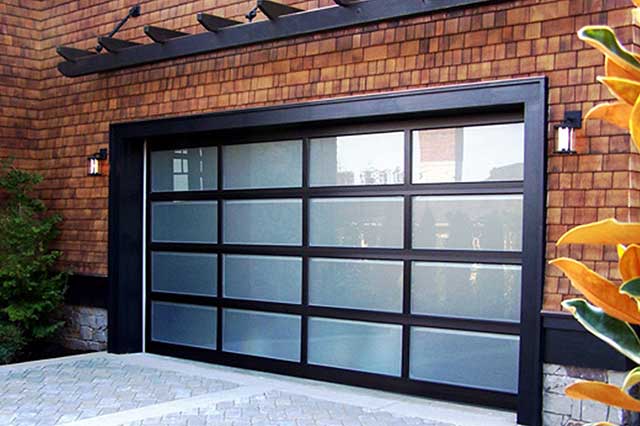 In San Jose, CA, call us at 408-684-6791; in Monterey, CA call 831-290-1765. Or schedule your free consultation below. We're available 24/7!