Learn More About Aaron Overhead Door
The leader in garage door sales, installation and repair in Monterey and Santa Cruz, CA, we are the Conte family, the owners of Aaron Overhead Doors. Our family has been dedicated to bringing the best in quality and service since 1968, and we certainly have something of value to offer where garage door systems are concerned.
We are proud to serve homeowners throughout Monterey County, San Benito County and Santa Cruz County. We have many garage doors already available in stock as well as weekly deliveries, so lead times are generally very short on special orders. We offer a complete line of residential garage doors & garage door repair services. All garage door services performed by Aaron Overhead Door offer you quick, efficient and friendly service from experts.
A Family with a Long History of Garage Door Service
Started in 1968, Aaron Overhead Doors has always been a family-owned business. The Conte's acquired Aaron Overhead Door in 2001. Frank, the father of Larry Conte, retired in 2012 passing down the business to Larry who is the current owner.
Larry has always been involved in Aaron Overhead Door and there was never a better person to take over. The business has grown by leaps and bounds since Larry took over. Much of the success is due to repeat and referral business. We consider that due to a lot of hard work put in by his father over the years.
Larry and Kim live in Monterey and both work very hard to provide top-quality products and first-class service.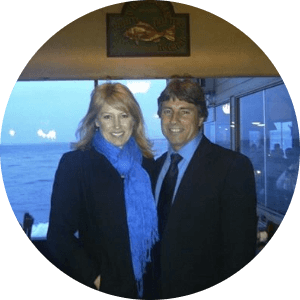 Our Pillars of Success
INTEGRITY - Without integrity, you have no trust. Without trust, you have no business. We do everything with integrity.
DO EVERYTHING WITH EXCELLENCE - We pay attention to the details and do it right the first time.
BE GRATEFUL - No matter how successful we are grateful for every customer.
GIVE BACK - We believe in giving back. A portion of all proceeds goes to a nonprofit that we are very close to.
Where Quality Comes First
Our team is proud to serve the Monterey and Santa Cruz areas with exceptional service. Whatever your garage door concern, Aaron Overhead Doors has the solution to fit your budget and needs. Contact us today at 831-219-8648 for fast, reliable service!