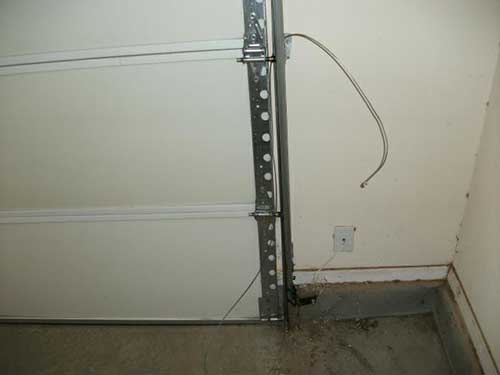 How To Fix a Noisy Garage Door?
Is your garage door annoyingly loud? Noisy garage doors can be disturbing to you and your neighbors. A properly functioning garage door should not make terrible noises. A loud garage door is a sign that safety and function of the door could be compromised. Some steps can be taken by the homeowner to quiet down a noisy garage door. To be safe requires a professional garage door technician as many garage repairs are difficult and dangerous.
Here are some suggestions to improve a loud and annoying garage door:
Replacing with a belt driven motor can create big changes alone.
Replacing with new nylon rollers can dramatically reduce noise.
Regularly lubricating hinges, springs, and rollers will especially help greatly.
Contact your local garage door specialists today for solutions to all of your garage door problems.
(408) 287-3667 near San Jose
(831) 649-3667 near Monterey
Aaron Overhead Door installs and repairs all types and brands of residential garage doors. A garage door tune up also will help fix any noisy garage doors!
We currently offer garage door repair in the following counties and cities: Santa Clara County, Monterey County, Santa Cruz County, San Jose, Santa Clara, Campbell, Saratoga, Cupertino, Sunnyvale, Los Altos, Mountain View, Monterey, Pebble Beach, Pacific Grove, Seaside, Carmel, Marina, Salinas, Watsonville, Aptos, Santa Cruz, Los Gatos.