Never Wonder if Your Garage Door is Left Open Again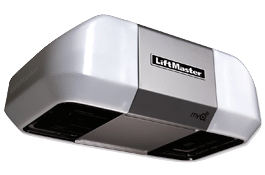 If you've ever left your garage door open by accident, you know the feeling of worry and panic that sets in. Will your home be safe? Will your belongings be secure? With a smart garage door opener, you can rest easy knowing that you can always check to see if your garage door is closed.
Well, now there is an app for that. It's called MyQ Technology from Liftmaster.
MyQ Technology
This app lets you know the garage door was left open and also allows you to close it from anywhere as long as you have Wi-Fi or mobile reception.
This technology is available now….its called "MyQ Technology" from Liftmaster. It's the ultimate in Smart Garage and Smart Home services.
MyQ Technology gives you the ability to monitor, open and close your garage door or gate at any time!
Just when you thought you have seen it all. We have all done it, left the house and forgot to shut the garage door. The MyQ technology from Liftmaster connects to your garage door opener, giving you the ability to monitor and control it from your mobile app.
So whether you're at work, on vacation, or just running errands, you can always open or close your garage door remotely. And because the MyQ system sends alerts to your phone if the garage door is open or closing, you'll never have to wonder if you left it open again. That's peace of mind that no one can put a price on!