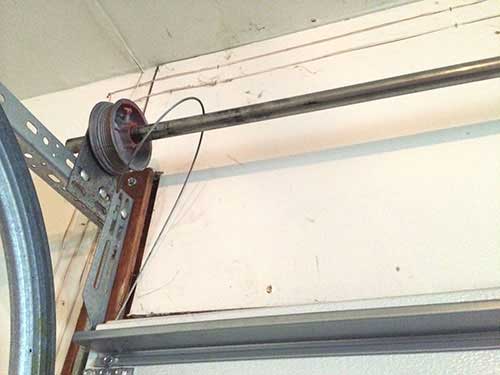 How To Avoid Hiring The Worst Garage Door Companies
Homeowners should expect transparency, fair pricing, and reliable workmanship in the company that they hire. The unfortunate reality is that some garage door companies engage in unethical practices, leaving customers feeling ripped off and frustrated. We get it and have experienced throughout the Monterey and Santa Cruz areas here in California too.
Exposing Unscrupulous Practices
If you have ever had a garage door company tell you that they will just cut the price of a new installation estimate or repair service, without inspecting what needs to be done or asking any other questions, think hard and long what that means. Your end product may not be what you expected and you may pay more to get it fixed.
We will shed light on the tactics employed by these dishonest garage door companies in and around Monterey, CA.
The Tactics of Unscrupulous Garage Door Companies
Price Gouging: Unethical businesses may offer low initial estimates, only to drastically increase the final bill with hidden charges or unnecessary repairs. We'll explore real-life examples and educate readers on how to identify and avoid such deceptive pricing strategies.
Subpar Materials and Workmanship: Some dishonest companies cut costs by using inferior materials or providing shoddy workmanship. We'll examine the impact this has on customers and discuss warning signs to look out for when assessing the quality of materials and installation.
Upselling Unnecessary Services: Unscrupulous companies may pressure customers into purchasing additional services or upgrades they don't truly need. We'll explore the tactics used and provide advice on how homeowners can make informed decisions and avoid unnecessary expenses.
Real-Life Examples of Deceptive Strategies:
The Low Initial Estimate: One common tactic used by unscrupulous garage door companies is offering an enticingly low estimate to attract customers. However, once the work begins, they may introduce hidden charges or claim that additional repairs are needed, resulting in a significantly higher final bill than initially quoted.
Hidden Fees and Fine Print: Some dishonest companies may bury additional fees and charges within the fine print of their contracts or agreements. Customers may not notice these details until they receive the final invoice, leaving them feeling deceived and overcharged.
"Limited Time Offers" and Urgency: Another deceptive practice involves creating a sense of urgency by offering limited-time promotions or discounts. These offers often pressure customers to make hasty decisions without thoroughly evaluating the costs and alternatives.
Upselling Unnecessary Services: Unscrupulous companies may take advantage of customers by recommending unnecessary repairs, upgrades, or maintenance services. They exploit a lack of knowledge or use scare tactics to convince homeowners to pay for services that are not genuinely required.
How To Avoid Deceptive Pricing Strategies:
Research and Obtain Multiple Quotes
Before committing to any garage door service, research multiple companies and request detailed written estimates from each. Compare the pricing, services included, and any potential additional charges mentioned. Be cautious of estimates significantly lower than others, as they may be an attempt to lure you in with hidden costs.
Ask for a Breakdown
Request a breakdown of the costs involved in the estimate. A reputable garage door company should be transparent about the expenses associated with labor, materials, and any potential add-ons or repairs. This breakdown allows you to understand what you are paying for and helps identify any potential discrepancies.
Read Contracts and Agreements Carefully
Thoroughly read and understand any contracts or agreements before signing. Pay attention to the fine print and look for hidden fees, cancellation policies, or any clauses that may be disadvantageous to you as the customer. Seek clarification on any unclear or confusing terms.
Seek Recommendations and Check Reviews
Reach out to friends, family, or neighbors who have recently used garage door services and ask for their recommendations. Additionally, read online reviews and testimonials from reputable sources to gain insights into other customers' experiences with specific companies. A pattern of negative reviews or complaints about deceptive pricing should serve as a red flag. On Google, you can even filter them by "lowest" ratings and a "real" garage door company will have some negative reviews. If they have more than 50 reviews and still have a 5 Star Rating, they may not all be "real" reviews. Fake reviews are rampant in the Garage Door Industry that present a false persona about a company.
Get Everything in Writing
Ensure that all agreements, estimates, and promises are provided in writing. This documentation protects you from any changes or unexpected charges during or after the completion of the work. If a company refuses to provide written documentation, consider it a warning sign and seek services elsewhere.
While unscrupulous garage door companies may create challenges and frustrations for homeowners, it is essential to recognize that ethical businesses do exist within the industry. By exposing the tactics used by dishonest companies and highlighting the proactive steps taken by good garage door companies, we can empower homeowners to make informed decisions and avoid falling victim to scams.
Find out how good garage door companies can combat this problem and restore trust within the industry.