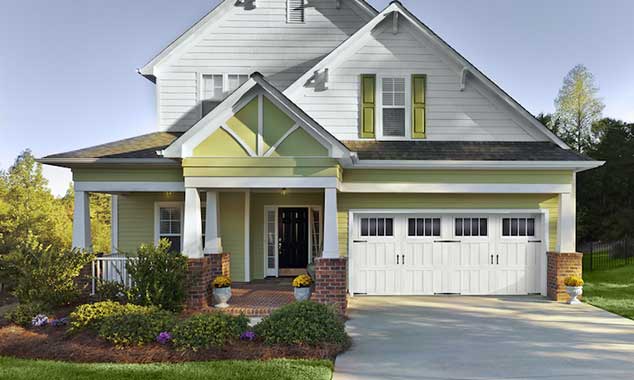 Are you shopping for a new garage door that will give your home a more unique feel? The Amarr Classica has special features like tempered, large size windows and wind load, steel-clad doors. This garage door will give your home a fresh look of elegance and function that no other door can give you.
At a value, this door is built with durable steel giving the appearance of an authentic carriage-style garage door. As an option, you can receive a one, two, or a three-layer design. This distinguished door is 2 inches thick in insulation and depending on your design choice, holds an R-value of between 6.64 and 13.35. In addition to the fantastic thermal properties, the Amarr Classica provides safety features protecting from finger and hand injuries.
We currently will install the Amarr Classica door in these areas – Santa Clara County, Monterey County, Santa Cruz County, San Jose, Santa Clara, Campbell, Saratoga, Cupertino, Sunnyvale, Los Altos, Mountain View, Monterey, Pebble Beach, Pacific Grove, Seaside, Carmel, Marina, Salinas, Watsonville, Aptos, Santa Cruz, Los Gatos.
Contact our garage door experts today if you think the Amarr Classica would be a great fit for your home. You can reach us at – 408-287-3667 for San Jose office & 831-649-3667 for the Monterey office. Our professionals at Aaron Overhead Door, can help you choose the Amarr brand door that will work best for you.